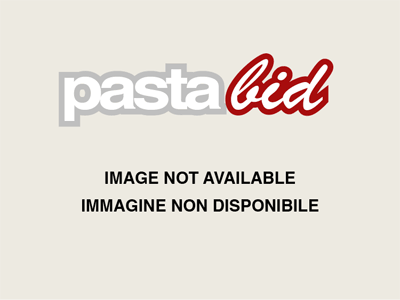 Risorse per produttori di pasta
Product
Creana Pasta is a family -operated manufacturer in Germany,approximately 100km East of Frankfurt/Main. Our main product is special artisanal pasta produced by lamination of dough instead of extrusion. Traditional Durum wheat Pasta as well as Spelt Pasta and other tailor made recipes are possible with ingredients from both conventional or organic farming. Private labels designs can be customised. Prices will vary according to Quality,Shape and design chosen. Please contact me for more info at sales@burks-nudeln.de
Commercial line
Burk's Nudeln
Sheeted pasta
Main ingredient: durum wheat
List of ingredients: Pasta with Durm or Spelt Wheat from Organic Farming following EU-Regulations with or without Eggs and also in a special customized recipes( herbs,spices,vegetables added to the dough). Private label designs supplied can be customized.
Other characteristics of sheeted pasta: egg, wholemeal, flavored
Other characteristics
organic
Packs available
Manufacturer
CREANA PASTA Ltd. & Co.KG
Production
Fresh pasta
Dry pasta
Stabilized pasta
Distribution and sales network
Sales channels
Retail (Traditional trade , Retail channels , Large-scale retail channels)
Private label / On commission
Information request
Fill in the form to receive more information on the product or a customized quote. Your request will be forwarded directly to the manufacturer's sales department.
To CREANA PASTA Ltd. & Co.KG