AGNOLOTTO PIEMONTESE atm 4X500 g
FONTANETO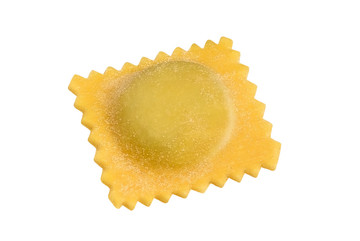 Risorse per produttori di pasta
Product
e' il vanto della nostra produzione: una eccellenza realizzata solo con ingredienti di primissima scelta, nel rispetto della tradizione piemontese. La caratteristica principale dell'agnolotto piemontese è l'impiego della carne arrosto. Si presenta nella tradizionale forma quadrata con il ripieno, creato con le migliori carni di arrosti, ortaggi e spezie,selezionate con cura e sapientemente cucinate dai nostri chef, racchiuso tra due sfoglie di pasta all'uovo.
Commercial line
FONTANETO
Shape
Single shape weight (g): 8
Sheeted pasta
Main ingredient: durum wheat
List of ingredients: semola di grano duro, farina di grano tenero, uova (20% sulla pasta;10% sul totale), acqua, sale.
Other characteristics of sheeted pasta: egg
Filling
Type: meat
List of ingredients: carne di suino, carne di bovino, mortadella (carne di suino, trippino suino, sale, zucchero, spezie, aromi, aglio, antiossidante: E300, conservante: E250), formaggio grana padano D.O.P. (latte, sale, conservante: lisozima da uovo), prosciutto cotto (carne suina, sale, destrosio, zucchero, aromi naturali, antiossidante: E301, conservante: E250), uova, pangrattato (farina di grano tenero tipo "0", lievito di birra, sale), spinaci, latte scremato in polvere, sale, erbe, ortaggi in proporzione variabile (cipolle, carote, sedano), vino rosso, spezie, conservante: E200.
Filling percentage of product: 50
Cooking
pot (boiling water)
—
5 minutes
Nutrition facts/100g of product
Carbohydrates (g): 34,0
Protein (g): 11,9
Fat (g): 5,66
Energy (kcal/kj): 276/1165
Packs available
Manufacturer

FONTANETO SRL
Company data
International country code: +39
Telephone: 0322 806530
Fax: 0322 806641
Registered office
28010
Fontaneto D'Agogna
NO
Operating headquarters
28010
Fontaneto D'agogna
NO
Production
Fresh pasta
Stabilized pasta
Gnocchi and chicche
Distribution and sales network
Sales channels
Retail (Traditional trade , Retail channels , Large-scale retail channels)
Food Service/HO.RE.CA.
Private label / On commission
Domestic Sales Manager
Gabriele Sacco +390322806530
Export manager
Gabriele Sacco +390322806530
Information request
Fill in the form to receive more information on the product or a customized quote. Your request will be forwarded directly to the manufacturer's sales department.
To FONTANETO SRL