Agnolotti al Brasato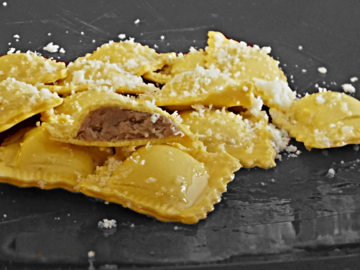 Risorse per produttori di pasta
Product
Agnolotti tipici piemontesi
Shape
Single shape weight (g): 7
Sheeted pasta
Main ingredient: durum wheat and soft wheat
List of ingredients: Farina di grano tenero 00, farina di grano duro, uova, acqua
Other characteristics of sheeted pasta: egg
Filling
Type: meat
List of ingredients: Carne bovina, carne suina, vino rosso, sale, rosmarino
Filling percentage of product: 65
Other characteristics
preservative-free
Cooking
pot (boiling water)
—
3 minutes
Nutrition facts/100g of product
Carbohydrates (g): 46,8
Protein (g): 20,34
Fat (g): 12,56
Energy (kcal/kj): 389
Packs available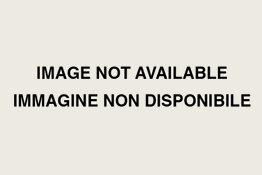 Type of storage:
refrigeration and MAP
Type of package:
plastic bag
Manufacturer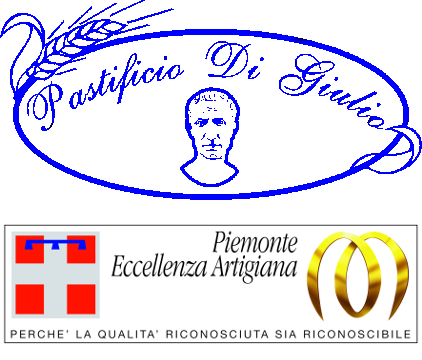 Pastificio Di Giulio
Company data
Telephone: 3801808390
Production
Fresh pasta
Dry pasta
Ready meals
Gnocchi and chicche
Distribution and sales network
Sales channels
Retail (Traditional trade )
Food Service/HO.RE.CA.
Private label / On commission
Domestic Sales Manager
Giorgio Mello Grand 3801808390
Export manager
Giorgio Mello Grand 3801808390
Information request
Fill in the form to receive more information on the product or a customized quote. Your request will be forwarded directly to the manufacturer's sales department.
To Pastificio Di Giulio