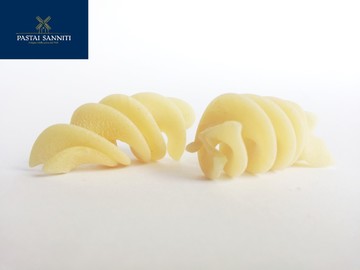 Risorse per produttori di pasta
Product
Riproduciamo l' essiccazione naturale che un tempo avveniva alla luce del sole ed al soffio del vento, lentamente per circa 36 h a basse temperature. Questa tecnica consente di preservare tutti i valori nutrizionali della semola: mantenimento delle proteine, antiossidanti e fibre; fondamentali per una dieta sana e per la digeribilità della nostra pasta. Impieghiamo solo semola di elevata qualità, estratta dal cuore del chicco di grano, di colore giallo ambrato ad alta tenuta in cottura, dal caratteristico sapore e dalla quasi totale assenza di punte nere. La qualità delle proteine e la granulometria uniforme consentono alla semola di sviluppare al massimo le caratteristiche organolettiche, quali sapore e odore, della pasta. Le trafile di bronzo rappresentano per noi la tradizione pastaia artigianale; associate ad una lentissima lavorazione ed estrusione nonché alla costante cura che bisogna dedicare loro, consentono di dare alla pasta una superficie ruvida e porosa, in grado di raccogliere tutti i sapori e colori del condimento
Shape
Single shape weight (g): 500
Sheeted pasta
Main ingredient: durum wheat
List of ingredients: semola di grano duro, acqua.
Other characteristics
preservative-free
Cooking
pot (boiling water)
—
10 minutes
Nutrition facts/100g of product
Carbohydrates (g): 75
Protein (g): 13,5
Fat (g): 1,2
Energy (kcal/kj): 354/1502
Packs available
Manufacturer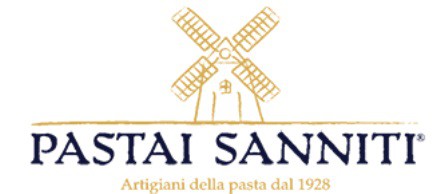 PASTAI SANNITI SNC
Operating headquarters
82010
San Martino Sannita
Benevento
Distribution and sales network
Sales channels
Retail (Traditional trade )
Food Service/HO.RE.CA.
Private label / On commission
Information request
Fill in the form to receive more information on the product or a customized quote. Your request will be forwarded directly to the manufacturer's sales department.
To PASTAI SANNITI SNC