CARAMELLE GIALLE AL PROVOLONE
PASTA RAVELLI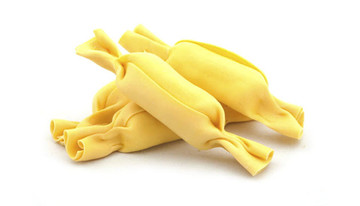 Risorse per produttori di pasta
Product
Commercial line
PASTA RAVELLI
Shape
Single shape weight (g): 1000
Sheeted pasta
Main ingredient: durum wheat and soft wheat
List of ingredients: Farina di grano tenero, semola di grano duro, uova fresche pastorizzate, acqua.
Other characteristics of sheeted pasta: egg
Filling
Type: cheese
List of ingredients: Ricotta (siero,latte vaccino,acido citrico), Provolone, Parmigiano Reggiano, Grana Padano (latte,sale,caglio,lisozima), pangrattato (farina di grano tenero tipo 0, lievito di birra), olio di semi di girasole, noce moscata, fibra vegetale.
Filling percentage of product: -
Other characteristics
GMO-free, preservative-free
Nutrition facts/100g of product
Carbohydrates (g): 36,1
Protein (g): 11,3
Fat (g): 10
Energy (kcal/kj): 280
Packs available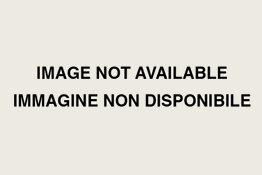 Type of storage:
freezing
Type of package:
plastic bag
Shelf life:
12 - 24 months
No. boxes per pallet:
140
Manufacturer

Food Valley Srl
Company data
Telephone: 0521300204
Fax: 0521805639
Distribution and sales network
Sales channels
Retail (Traditional trade , Retail channels , Large-scale retail channels)
Food Service/HO.RE.CA.
Private label / On commission
Domestic Sales Manager
Graziano Pierati 0521300204
Export manager
Filippo Mori 0555057060
Information request
Fill in the form to receive more information on the product or a customized quote. Your request will be forwarded directly to the manufacturer's sales department.
To Food Valley Srl