AGNOLOTTI AGLI ASPARAGI
BUONI DI CUORE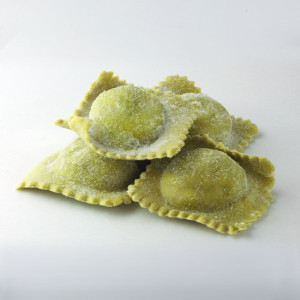 Risorse per produttori di pasta
Product
Commercial line
BUONI DI CUORE

Shape
Single shape weight (g): 8
Sheeted pasta
Main ingredient: durum wheat and soft wheat
List of ingredients: farina di GRANO tenero tipo "00", semola di GRANO duro, tuorlo d'UOVO (20%), acqua, spinaci in polvere (1%), farina di riso,
Filling
Type: cheese, vegetable
List of ingredients: ricotta (siero di LATTE, sale), crema di asparagi (21%) (asparagi, acqua, olio di semi di girasole, sale, amido di riso, cipolla, zucchero, aglio, aromi, spezie), mozzarella (LATTE, sale, caglio), pane grattugiato (farina di GRANO tenero tipo "0", olio di palma, acqua, sale, lievito, estratto di malto d'ORZO), FORMAGGIO grattugiato (FORMAGGI stagionati), Grana Padano (LATTE, sale, caglio, conservante: lisozima da UOVO)), farina di patate, sale, conservante: sorbato di potassio E202, miscela di spezie e aromi naturali, pepe,
Filling percentage of product: 43
Cooking
pot (boiling water)
—
3 minutes
Packs available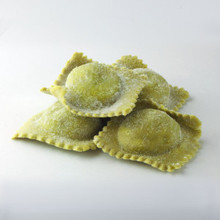 Type of storage:
refrigeration and MAP
Type of package:
heat-molded tray + film wrapping
Manufacturer

AL.DE.RA.FOOD SRL
Company data
International country code: +39
Telephone: 0112269860
Fax: 0112269930
Registered office
Via Giuseppe Massari,240/36
Production
Fresh pasta
Gnocchi and chicche
Certifications
ISO 9001, IFS
Distribution and sales network
Sales channels
Retail (Traditional trade , Retail channels , Large-scale retail channels)
Food Service/HO.RE.CA.
Private label / On commission
Domestic Sales Manager
Roberto Alpozzi +390112269860
Export manager
Marco Pennisi +390112269860
Information request
Fill in the form to receive more information on the product or a customized quote. Your request will be forwarded directly to the manufacturer's sales department.
To AL.DE.RA.FOOD SRL